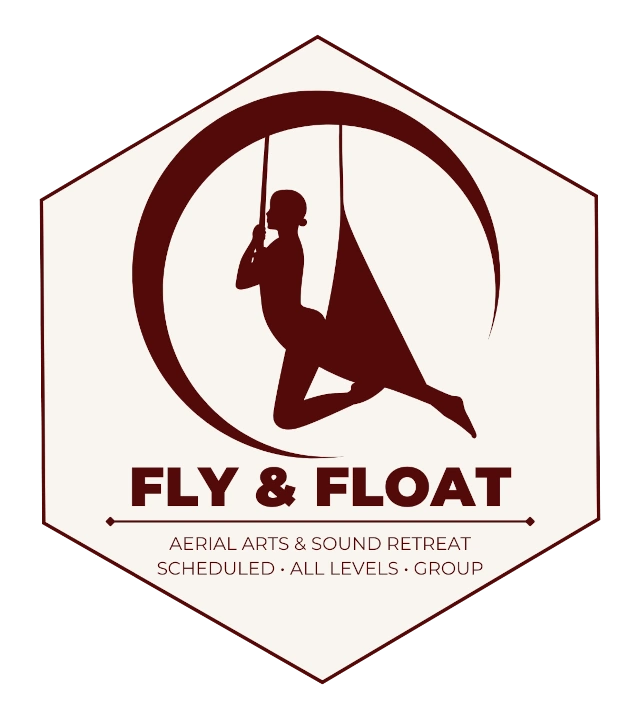 Welcome to our Fly & Float : Aerial Yoga & Sound Immersion Retreat
Escape to our serene studio in Goa for a transformative retreat combining the beauty of aerial yoga and silks with the healing power of sound immersions. Immerse yourself in a unique experience that nurtures your mind, body, and soul, leaving you feeling rejuvenated and inspired.
Our aerial yoga and silks retreat is designed for individuals of all levels, from beginners to experienced practitioners. Whether you are new to aerial arts or have a solid foundation, our qualified instructors will guide you through a series of dynamic movements, inversions, and graceful poses both on the aerial hammocks and silks.
Experience the sensation of weightlessness as you gracefully flow through aerial yoga poses, using the support of the hammocks to deepen stretches, build strength, and improve flexibility. Explore your creativity and express yourself through unique sequences, all while being supported and encouraged by our dedicated instructors.
In addition to aerial yoga, our retreat features the enchanting practice of silks. Discover the magic of dancing and performing acrobatic maneuvers on flowing silk fabrics suspended from the ceiling. Learn graceful climbs, wraps, and drops that will increase your strength, body awareness, and trust in yourself and the silks.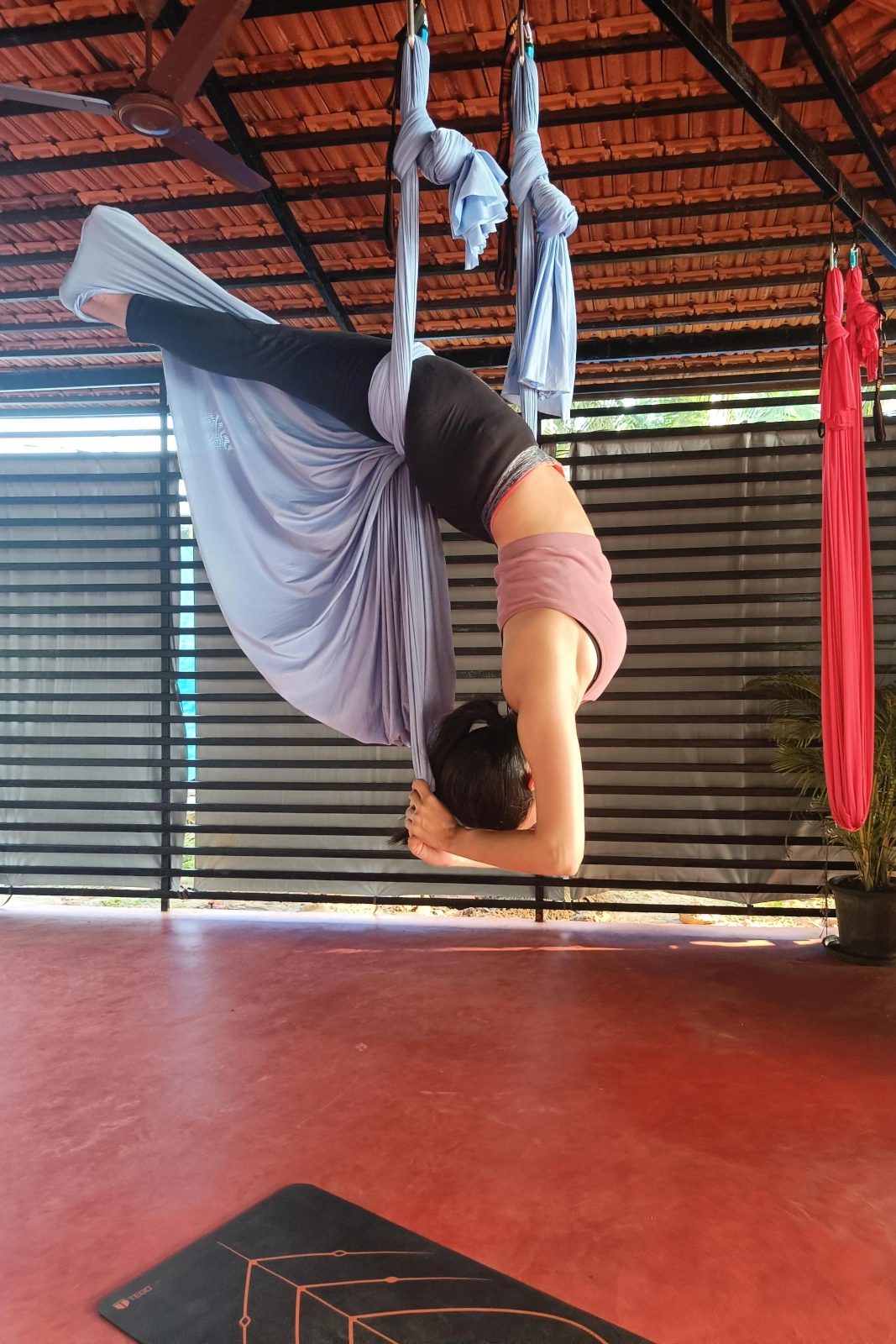 To enhance your retreat experience, we incorporate sound immersions, a powerful healing modality that combines the resonance of various sound instruments and frequencies. Immerse yourself in the vibrations of singing bowls, gongs, and other ethereal instruments, allowing the sound waves to wash over you and create a profound state of relaxation and inner harmony.
Our retreat is an opportunity for self-discovery and personal growth. Beyond the physical aspects, we delve into meditation and mindfulness practices to cultivate a deeper connection with ourselves and the present moment. Connect with your breath, find balance within, and awaken your inner potential.
Nestled in the picturesque backdrop of Goa, our studio provides a serene and idyllic retreat space for you to unwind and nourish your soul. Immerse yourself in the beauty of nature, surrounded by lush greenery and the calming sound of the ocean waves. Indulge in wholesome, nourishing meals that support your well-being and energize your body.
Whether you seek a break from your busy schedule, an escape from the mundane, or a way to deepen your aerial practice, our retreat is an invitation to indulge in self-care and experience a profound transformation.
COURSE HIGHLIGHTS
4 Days Program(3 nights)
Free Wifi
COURSE DATES
9th OCT to 12th OCT 2023
11th  DEC to 14th DEC 2024
8th JAN to 11th JAN 2024
12th  FEB to 15th FEB 2024
11th APR to 14th APR 2024
COURSE FEES
20,000/-
Accommodation –
5,000/-
Total – 25,000/-