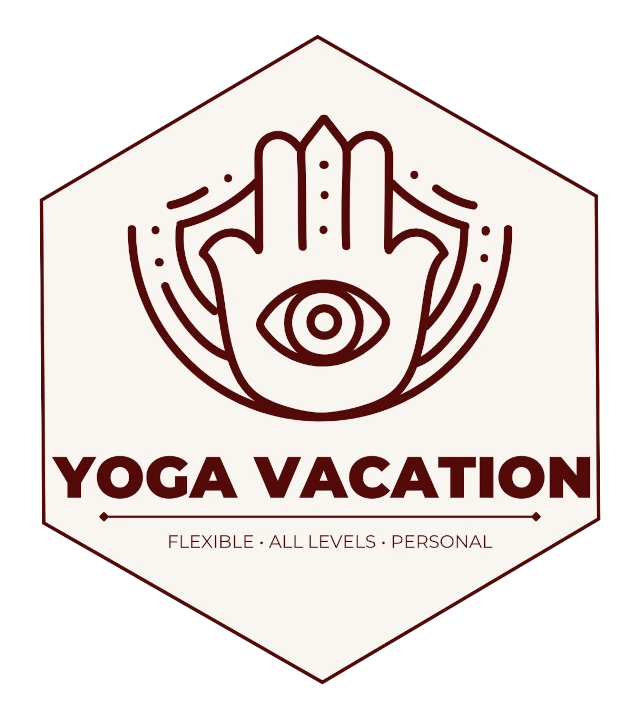 OM Studio Agonda Yoga Vacation in Goa
"Yoga is the journey of the self, through the self, to the self "

–The Bhagavad Gita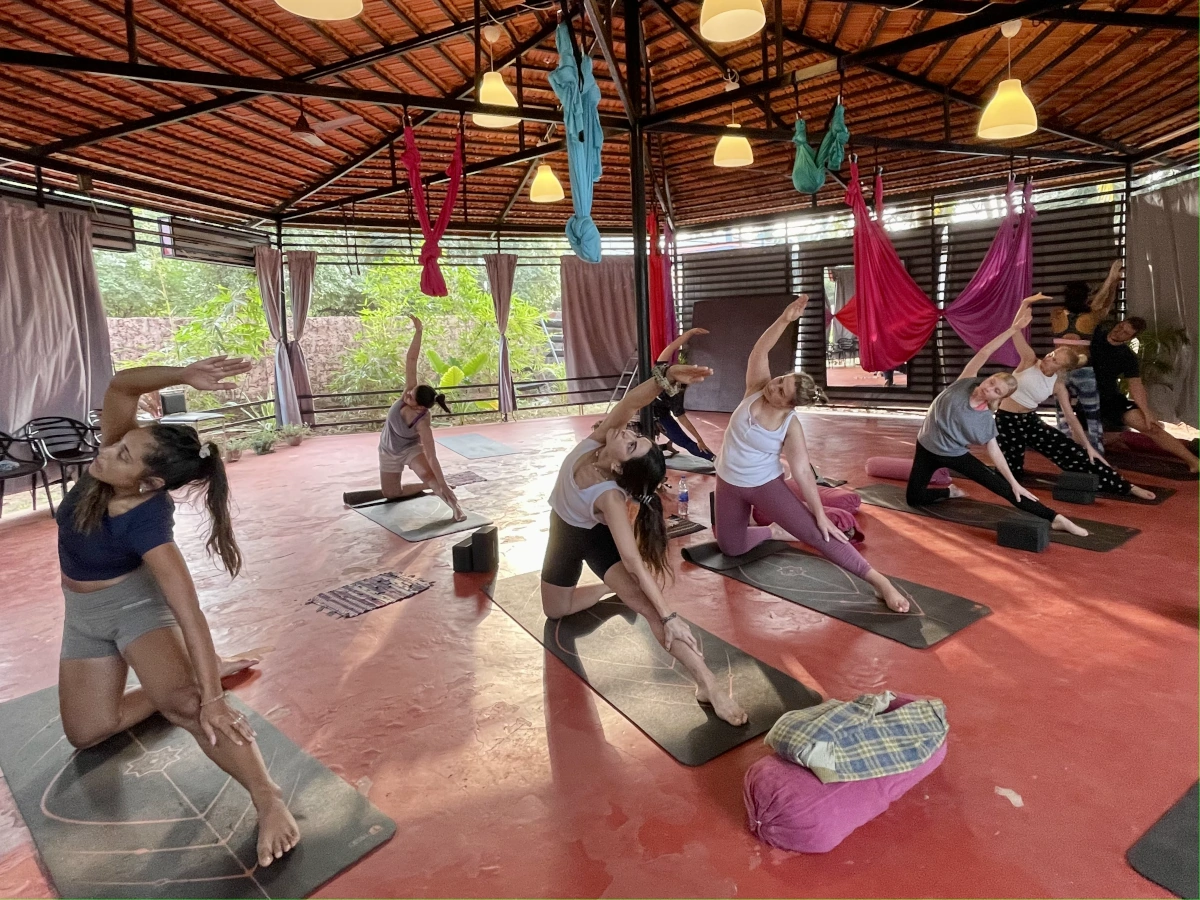 Yoga Vacation 2023-2024
Yoga vacation at Om Studio, Goa
What's better than a vacation? A Tailored Yoga & Wellness vacation in Agonda, Goa!
We offer – Pre Designed programs or a Tailor program made keeping in mind your specific requirements that aim to connect you with nature, yourself, and others.
Also helping in stress relief, improved sleep, and overall mental and physical well-being so you can truly rejuvenate their mind and body on your next wellness vacation.
Connect with Nature & yourself as you immerse by the serene beaches of Agonda, South Goa.
Our Yoga Vacations are designed to cater to all your yoga and wellness needs. they provide a holistic approach to your health and wellbeing along with providing a perfect setting to connect with your inner self and develop a deeper sense of mindfulness.
Each day begins with an early morning yoga session to awaken your senses and align your body. Followed by a delicious and nutritious breakfast, you have ample time to relax, unwind and explore the beauty of Goa.
Our experienced and certified yoga instructors will lead you through various yoga classes like Hatha, Vinyasa, Yin and Restorative yoga, which are suitable for beginners and advanced practitioners.
Our Yoga Vacations offer an unparalleled experience in the Tropical paradise of Goa.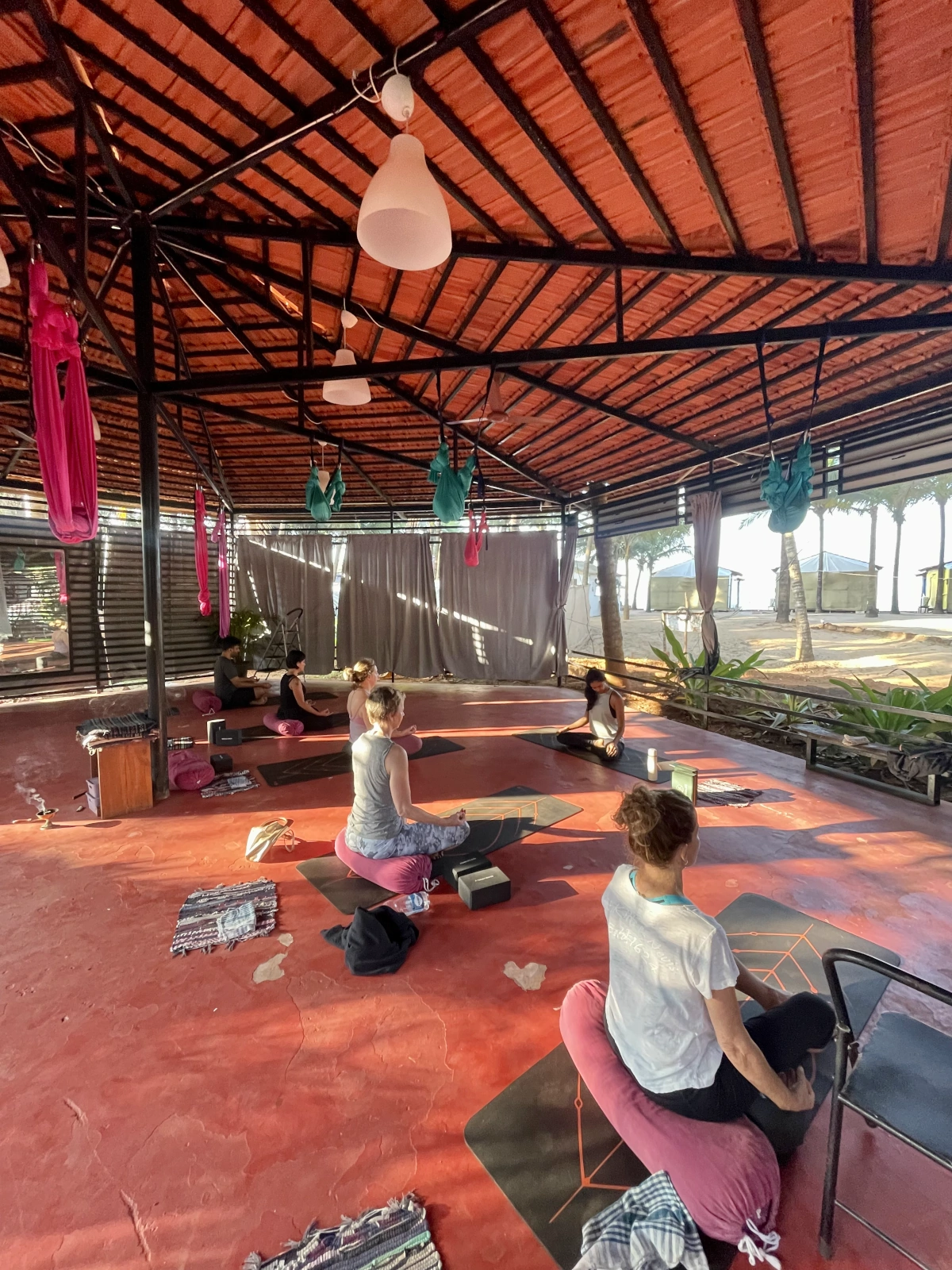 Participation Certificate
Our School provides a Participation Certificate in our Yoga Vacation at Om Studio, Agonda.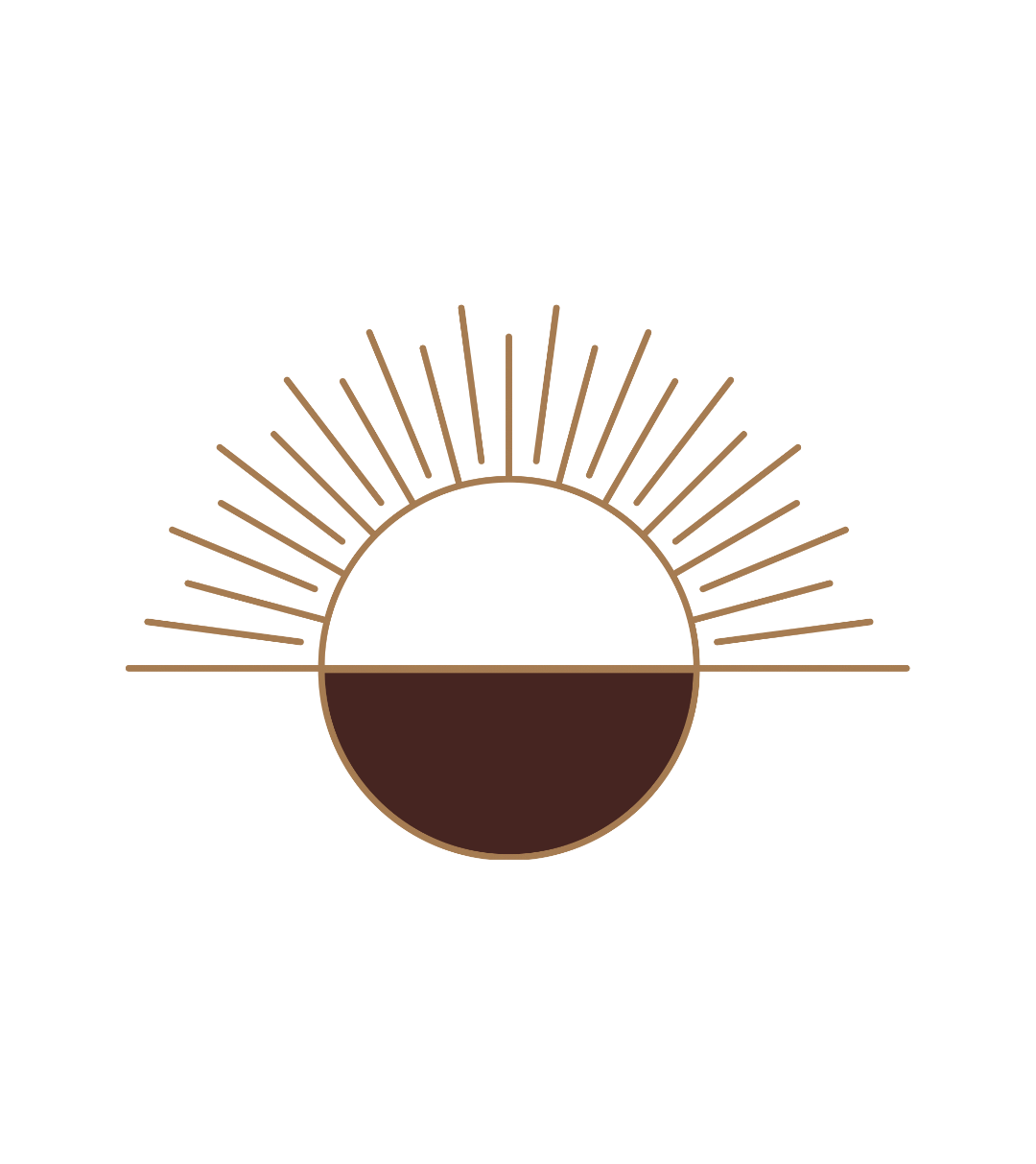 Practice with our experienced teachers in our sea view Yoga Shala set in the tropical and magical land of South Goa, a space where like minded people exchange experiences, ideas, learn & grow together.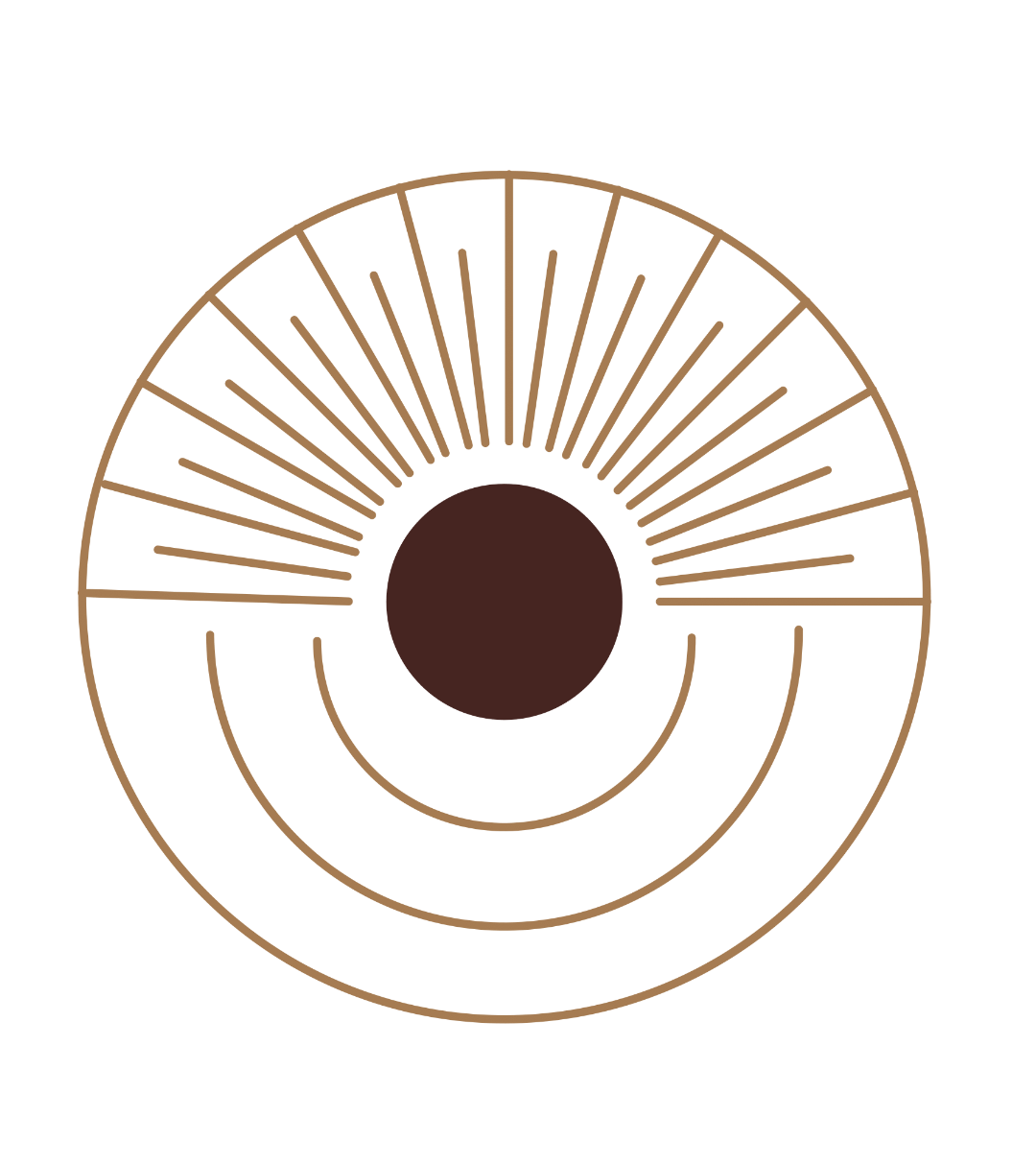 Take this opportunity to treat yourself to an experience that will leave you feeling refreshed, relaxed and rejuvenated. Take a break from your busy schedule and join us at our beautiful studio in Goa.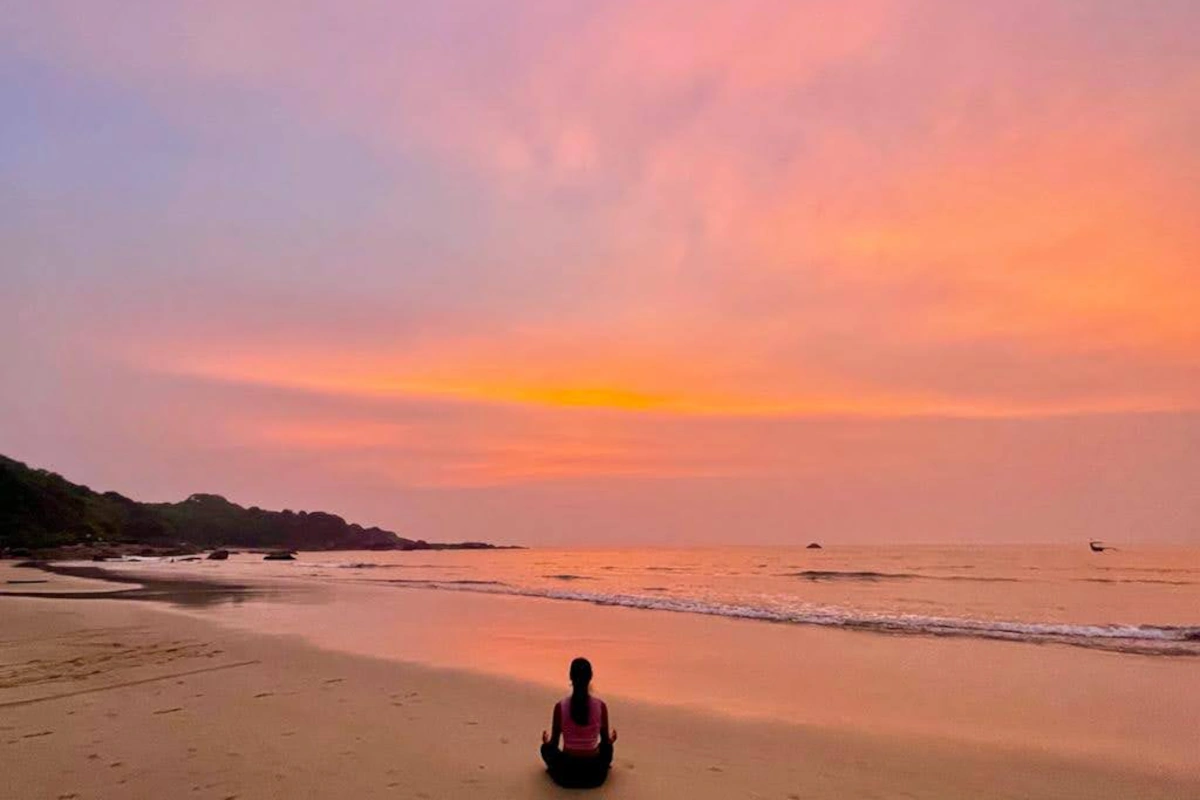 Yoga Vacations in South Goa
Join us for a rejuvenating and relaxing yoga vacation at our beautiful beach front studio in Agonda, Goa.
During your stay, you will also have plenty of free time to explore the stunning beaches of Goa, indulge in delicious healthy meals, and connect with other like-minded individuals.
Our experienced yoga instructors will guide you through daily yoga sessions, pranayama, and meditation practices that will help you unwind and refresh your mind, body, and spirit.
Pancha
Duration of Retreat – Choose any 5 days
Fees – Without Accommodation & Food – Rs.5,000/-
Trini
Duration of Retreat – Choose any 3 days
Fees – Without Accommodation & Food – Rs.3,000/-
Pancha Yoga Vacation
Trini Yoga Vacation
Akara Yoga Vacation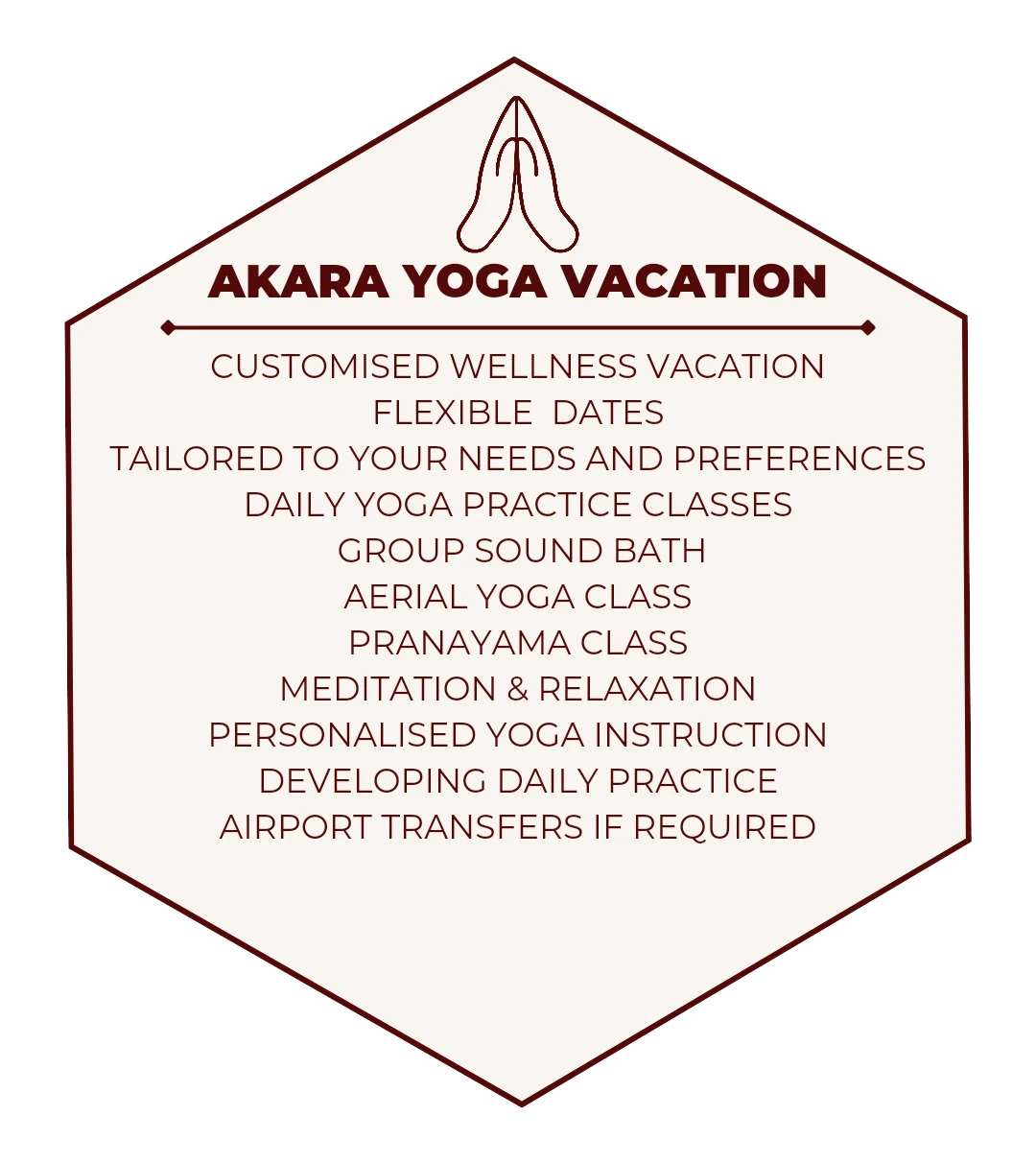 Inhale the future, exhale the past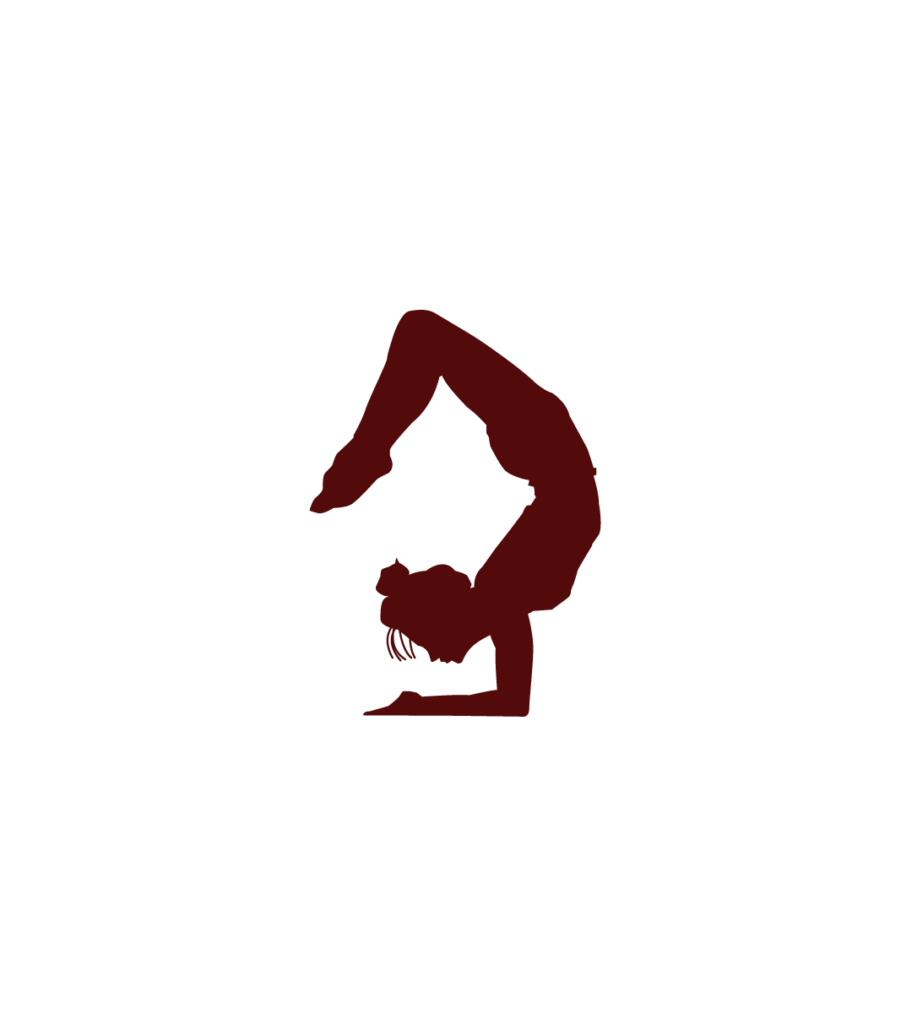 During the asana practice staying connected with movement & breathing. It is a reminder that we are alive and filled with divine energy. As we embrace our inner light and radiate it out to the world. Yoga Practice Classes – Grounding Yoga Flow, Strength & Stability, Heart Opening, Aerial Introduction.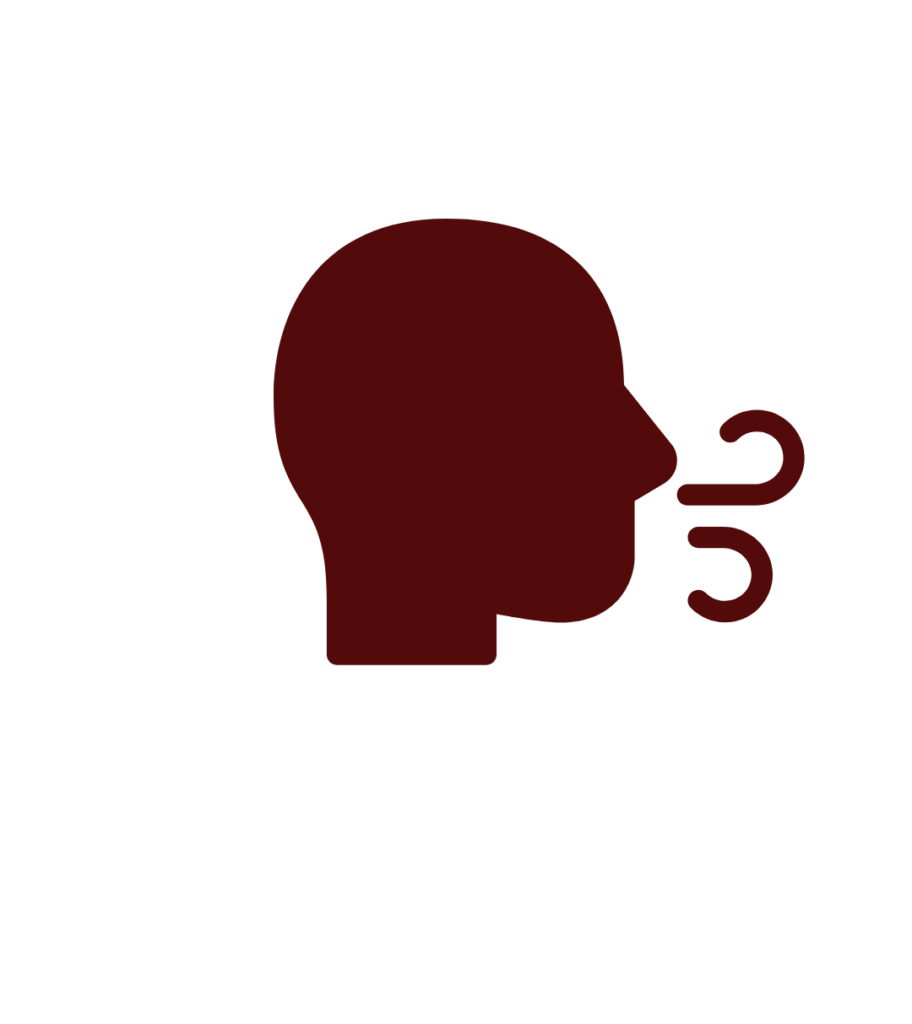 We explore meditation practices to allow our breath to guide us. Connecting with our inner self and experiencing the peace and stillness that resides within us. Connected with the universe, and everything within it. Tap into the Subconscious mind- Guided Meditation, Immersive Sound Meditation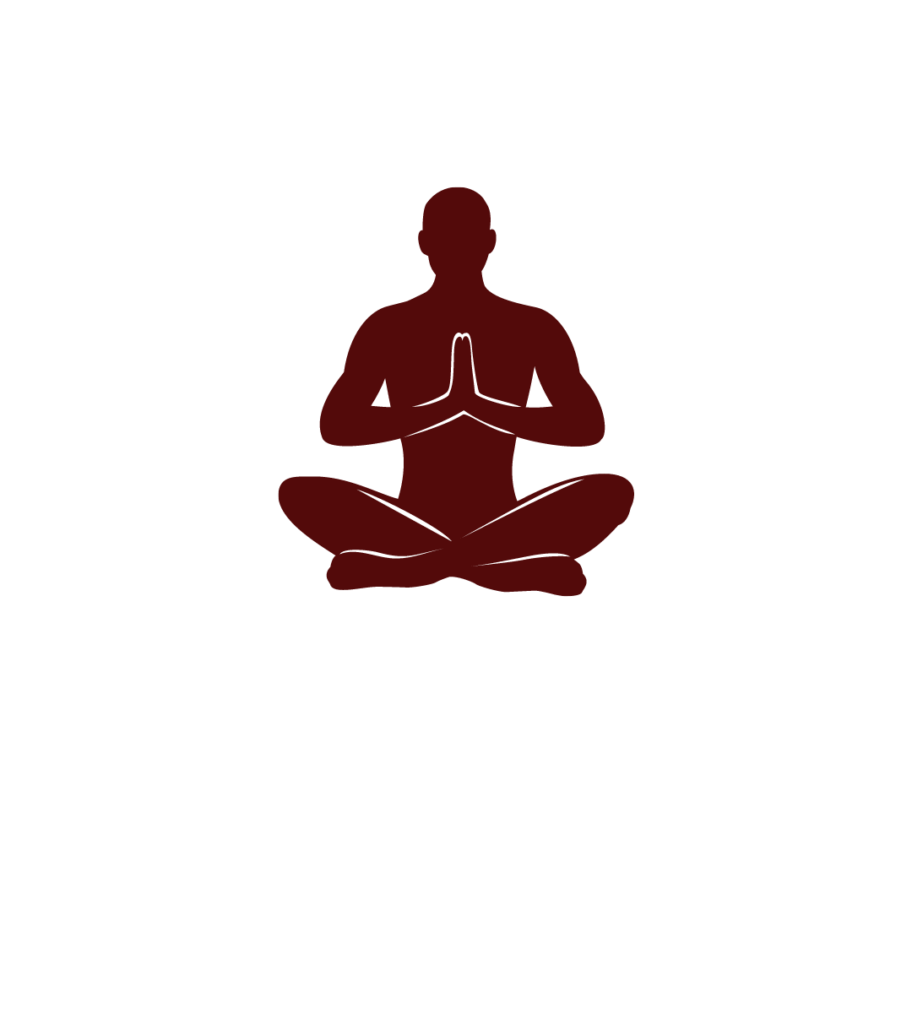 Practice awareness and find your focus. During your time in Goa, you will have the opportunity to fully immerse yourself in the yogic lifestyle. Engage in daily meditation practices and learn how to integrate the principles of yoga & mindfullness into your daily routine. Explore conscious living, self-care, and personal growth as you embrace the transformative potential of yoga.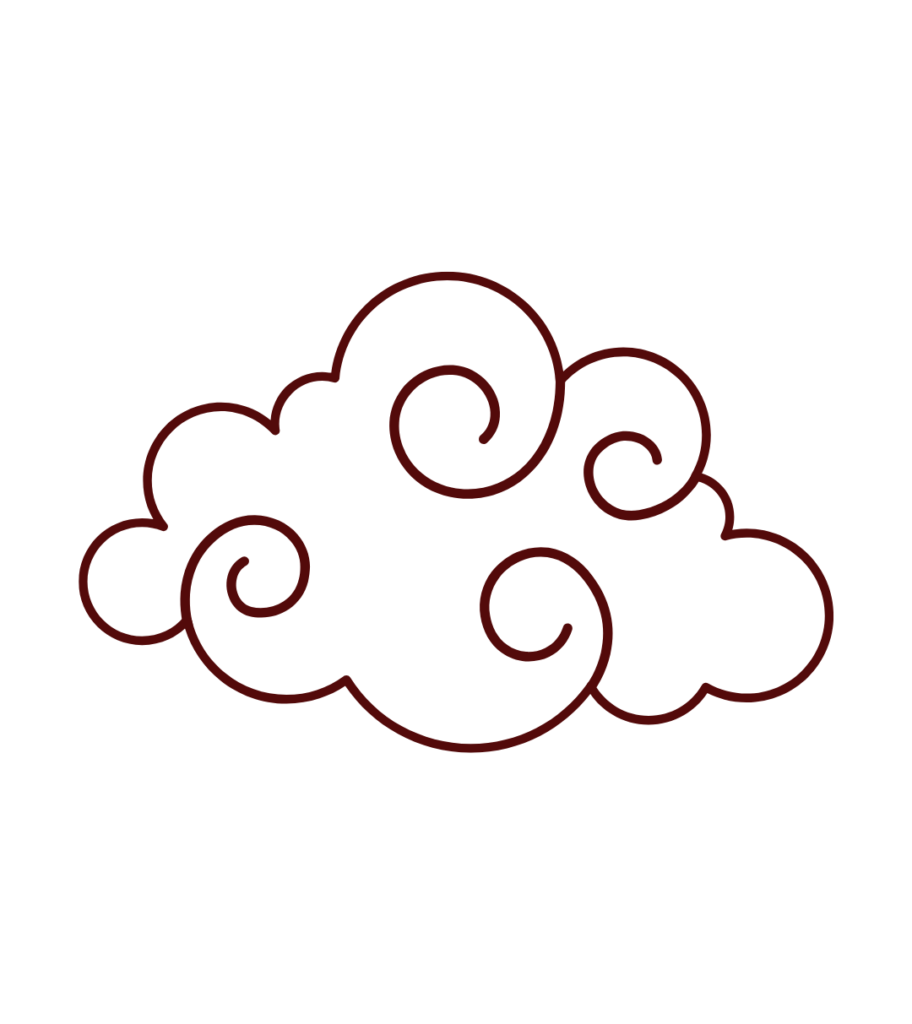 immerse yourself in the serene beauty of Goa, known for its picturesque beaches and tranquil atmosphere. Allow the calming sounds of the ocean and the vibrant energy of the surroundings to deepen your practice and enhance your learning experience. Goa's enchanting environment provides the perfect backdrop for self-discovery, growth, and connection with like-minded individuals.
"Yoga isn't just about the physical postures – it's about connecting with yourself on a deeper level and finding inner peace. The healing power of yoga is truly transformational."
Why Yoga With Us?
Yoga for Everybody
Irrespective of age and health status, Yoga is beneficial for everyone.
Renewing Your Mind
Every session renews your mind with great mental ability of memory, focus, dynamic thoughts and enthusiasm.
Harmonize the Body
Yoga practices bring harmony between the body, mind and soul. Without harmony we can't enjoy optimum health.
Small Group Classes
We offer small group classes, enabling every participant to get proper attention.
Live the Life You Love
Yoga philosophy teaches you to live life to its fullest, by using integration.
Yoga for Real Energy
Yoga's tools: asana, pranayama, bandha, mudra, chanting and meditation awaken your Kundalini energy.
Who can participate?
The Yoga Enthusiasts
If you have a love for yoga and want to deepen your practice in a serene and inspiring environment, our yoga vacation is perfect for you. Immerse yourself in daily yoga sessions, guided by experienced instructors, and take your practice to new heights.
Stress-Relief Seekers
Our yoga vacation is an ideal haven for those seeking a break from the demands of daily life. Whether you are overwhelmed by work, personal responsibilities, or simply in need of relaxation, our retreat offers a sanctuary to unwind, recharge, and find inner peace. Escape the hustle and bustle and immerse yourself in the tranquil beauty of Goa.
Beginners
No prior yoga experience? No problem! Our retreat is open to individuals of all levels, including beginners. Our experienced instructors will guide you through foundational practices and ensure that you feel comfortable and supported. It's a perfect opportunity to start your yoga journey and lay a solid foundation for your future practice.
Adventure Seekers
Goa's vibrant culture and picturesque landscapes offer a plethora of activities beyond yoga. If you are an adventure enthusiast, you can explore the local beaches, indulge in water sports, go hiking, or immerse yourself in the vibrant Goan nightlife. Our yoga vacation allows you to strike a balance between invigorating activities and nourishing your body and mind through yoga and meditation.
Wellness and Self-Care Enthusiasts
If you prioritize your well-being and are committed to self-care, our yoga vacation is tailored to meet your needs. Embrace a holistic approach to wellness as you enjoy nutritious vegetarian meals, engage in mindfulness practices, and learn techniques for maintaining a balanced lifestyle. Connect with like-minded individuals and create a supportive community focused on personal growth and well-being.
Nature Lovers
Goa's natural beauty is a magnet for nature enthusiasts. Whether you are drawn to the calming sound of the ocean, the breathtaking sunsets, or the lush greenery, our yoga vacation in Goa offers an opportunity to reconnect with nature. Find solace and inspiration in the serene surroundings and let the beauty of Goa deepen your yoga practice and connection with the natural world.
Location of training: Agonda, Goa, India
Our classes are held at our beautiful beach front yoga studio in Goa, which offers a serene and tranquil setting for learning and reflection. Goa is known for its beautiful beaches, warm climate, and laid-back atmosphere, making it the perfect location.
WE offers unparalleled training, set by the pristine Agonda beach front in South goa.
We invite you to embark on a journey of self-discovery and holistic wellness Book your yoga vacation with us & begin your journey of self-discovery, harmony and pure bliss!
Read more About us or about Accommodations recommendations.