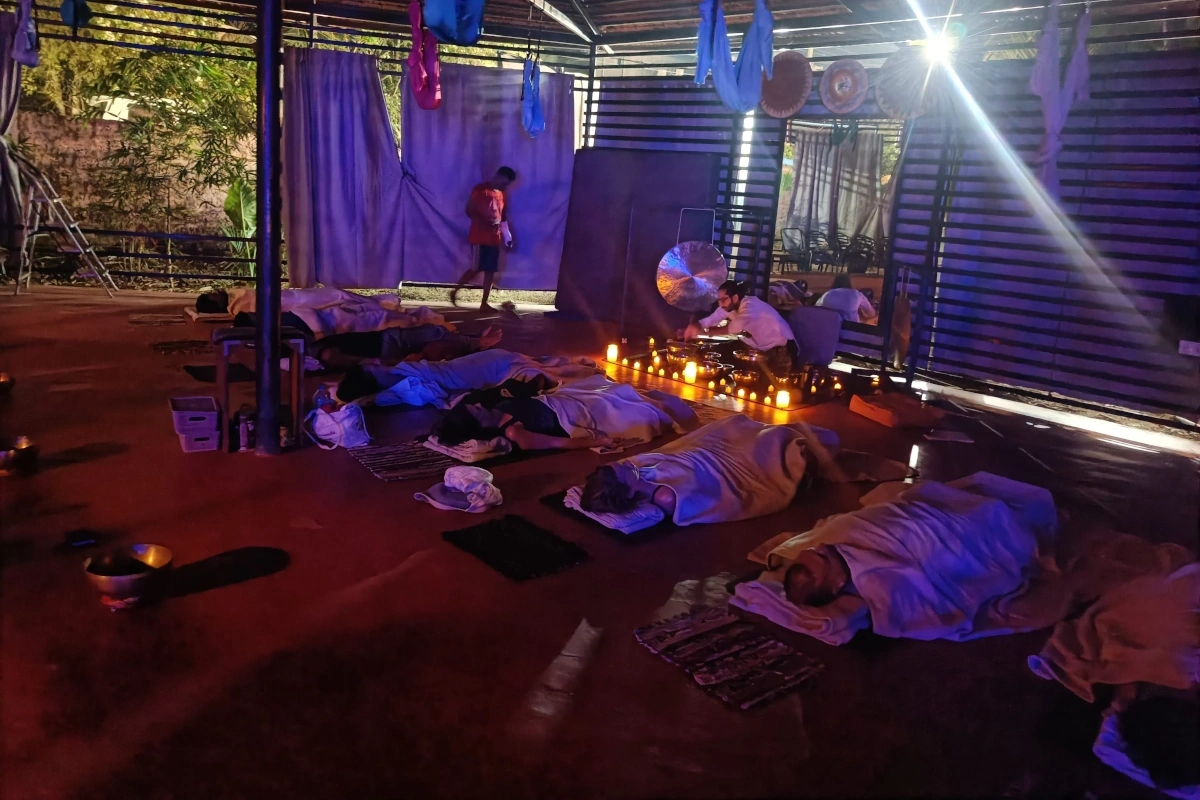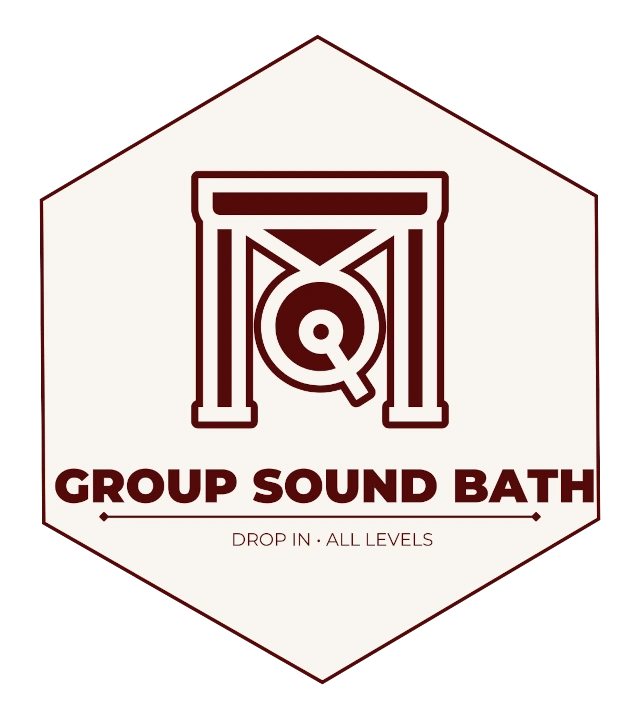 Surrender to Serenity: Experience the Magic of Group Sound Bath at Our Beachfront Studio in Goa
Namaste and a warm welcome to our beachfront studio in the enchanting paradise of Agonda! At Om Studio, we invite you to immerse yourself in the transcendent experience of our Group Sound Bath – a transformative journey of healing and inner harmony.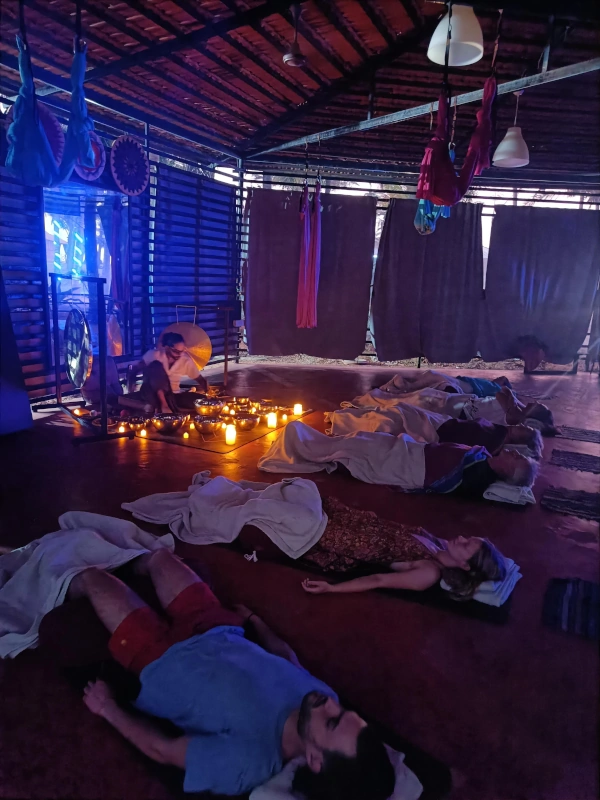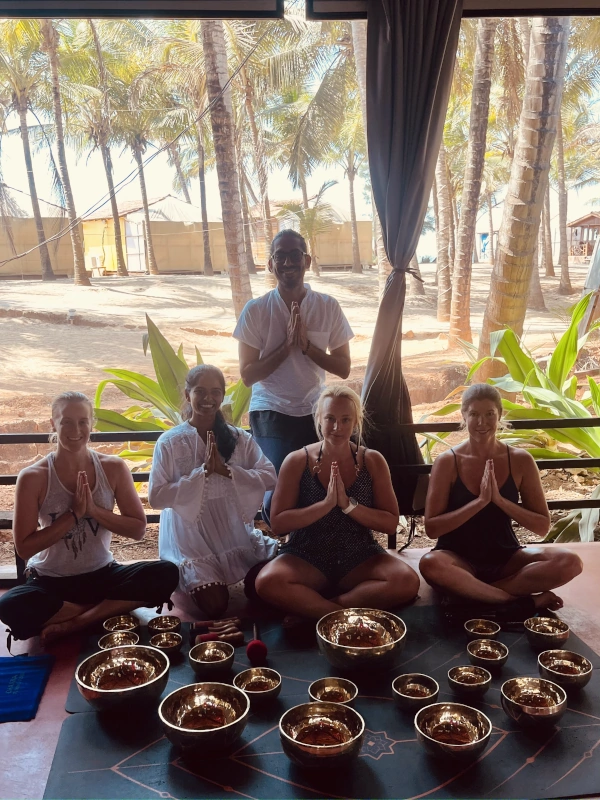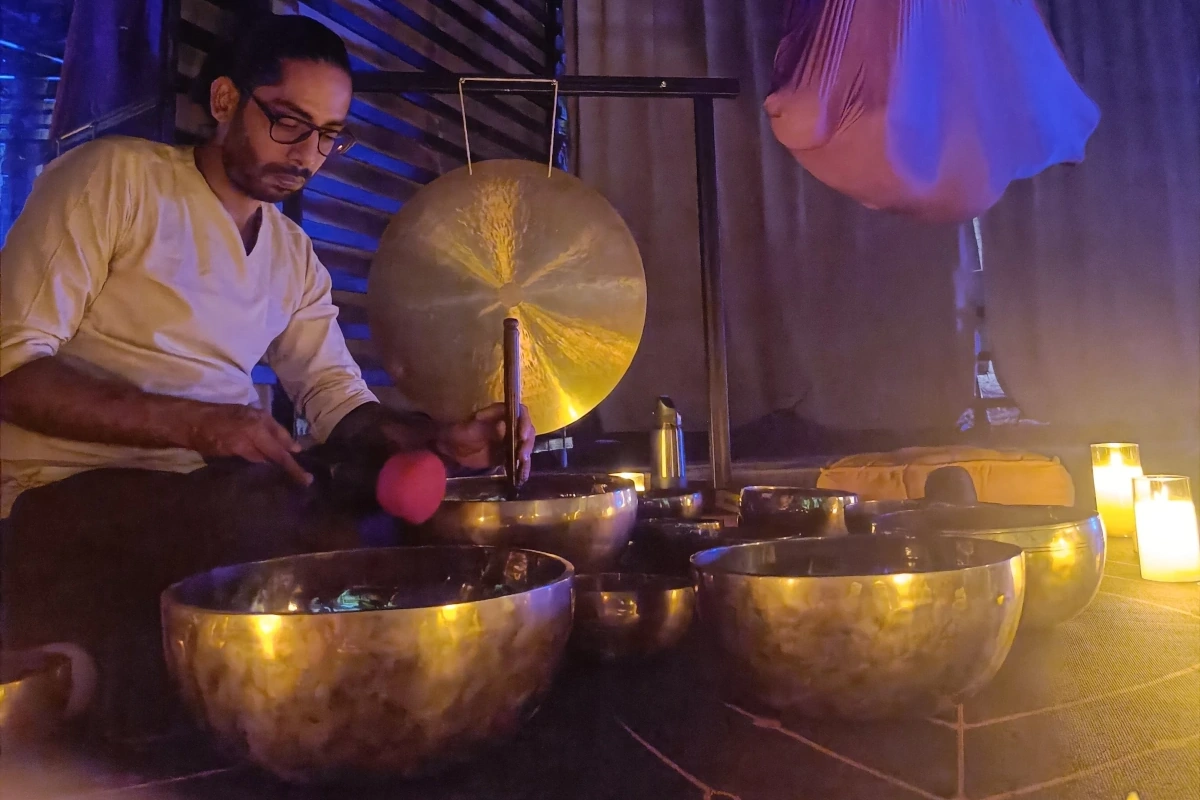 The Essence of Group Sound Bath
The Symphony of Healing Sounds
Our Group Sound Bath is a unique and immersive experience where participants are enveloped in a soothing symphony of healing sounds. Allow the resonant vibrations of Tibetian singing bowls, gongs, tubular chimes and other sacred instruments to wash over you, melting away stress and tension.
Unwind on the Beachfront
Picture yourself nestled on the pristine sands of Goa's stunning beach, the rhythmic sound of ocean waves harmonizing with the healing vibrations of the instruments. Our beachfront setting creates the perfect ambiance for a deeply relaxing and transformative experience.
Healing for Mind, Body & Soul
During the Group Sound Bath, you will embark on a journey of holistic healing. The harmonious sounds promote deep relaxation, reducing anxiety, and restoring balance to your mind, body, and soul.
Meditation in Sound
Let the mesmerizing sounds guide you into a meditative state of consciousness. As your mind quiets, you'll find inner stillness and a profound connection with your inner self.
Release & Renewal
The healing vibrations of the sound bath facilitate the release of energetic blockages, leaving you with a renewed sense of clarity and rejuvenation.
Unity in Sound
As we come together in the group setting, the collective energy amplifies the healing effects of the sound bath. Experience unity and shared intention as we journey towards wellness and harmony together.
Suitable for All
Our Group Sound Bath is open to participants of all ages and backgrounds. No prior experience is required, and everyone is welcome to bask in the therapeutic embrace of the sounds.
Limited Spaces, Reserve Your Spot
To ensure an intimate and immersive experience, we limit the number of participants for each Group Sound Bath session. We encourage you to reserve your spot in advance to secure your place in this soul-nurturing event.
Carrying the Healing Beyond
After the sound bath, you may find a sense of renewed clarity and inspiration. Take these healing vibrations with you as you continue your journey of wellness and self-discovery.
Embrace the Magic
Come, surrender to the magic of our Group Sound Bath at Om Studio]. Let the waves of sound carry you to a place of profound peace and harmony, as you connect with the essence of Goa's tranquil beauty.
Join us for a mesmerizing Group Sound Bath at Om Studio, and let the transformative power of sound wash over you, leaving you feeling renewed, rejuvenated, and deeply connected.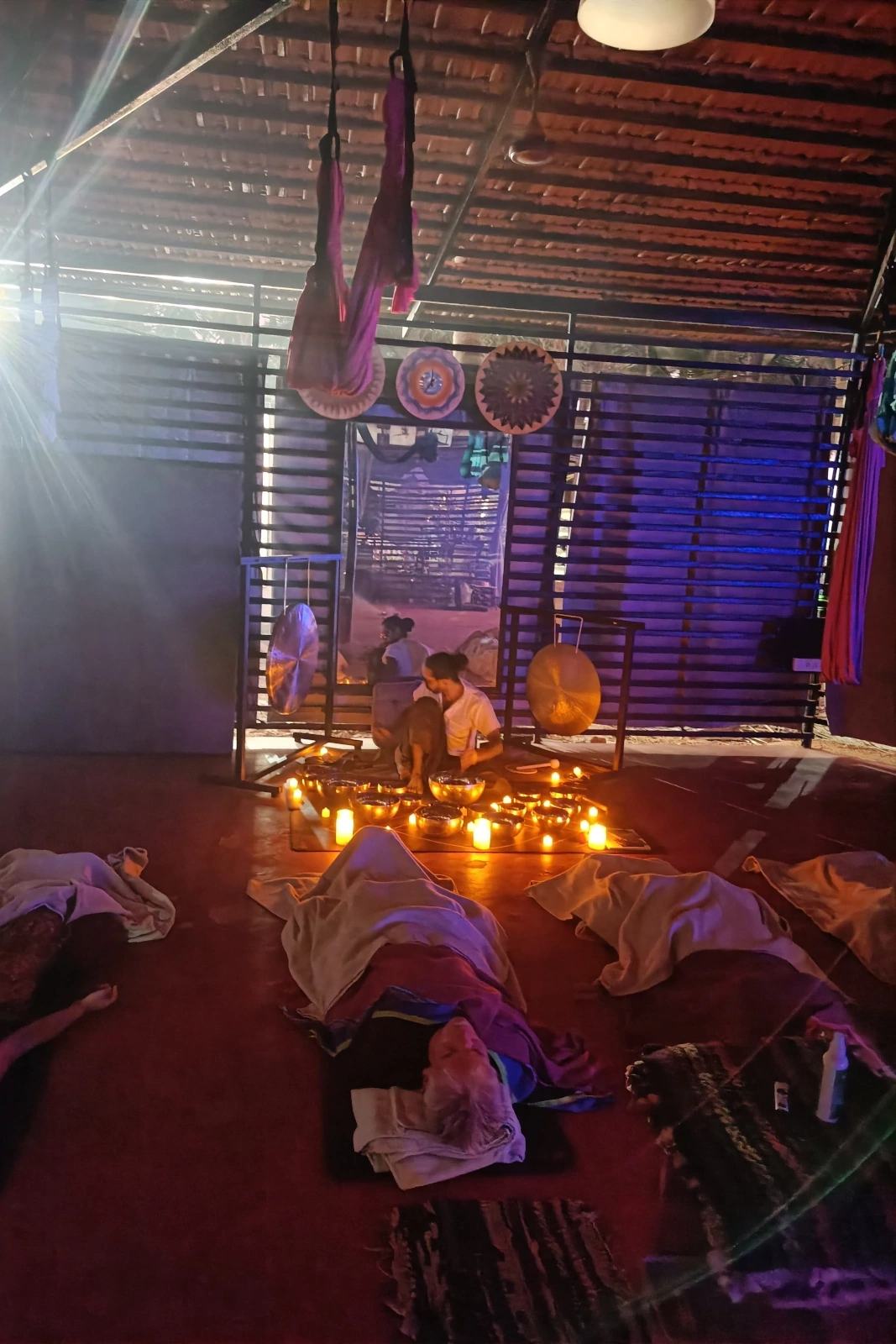 Lotus Dome- Beach Front Shala
Group Sound Bath Duration – 75 mins
Wednesday – 6.30 – 8.00 pm &
Saturday – 7.00 – 8.30 pm
Anahata Dome- Paddy View Shala
Tuesday, Thursday & Sunday
7.00 – 8.30 am & 6.30 – 8.00 pm
FEES
1 Group Sound Bath – 1000/-
3 Group Sound Baths – 2500/-