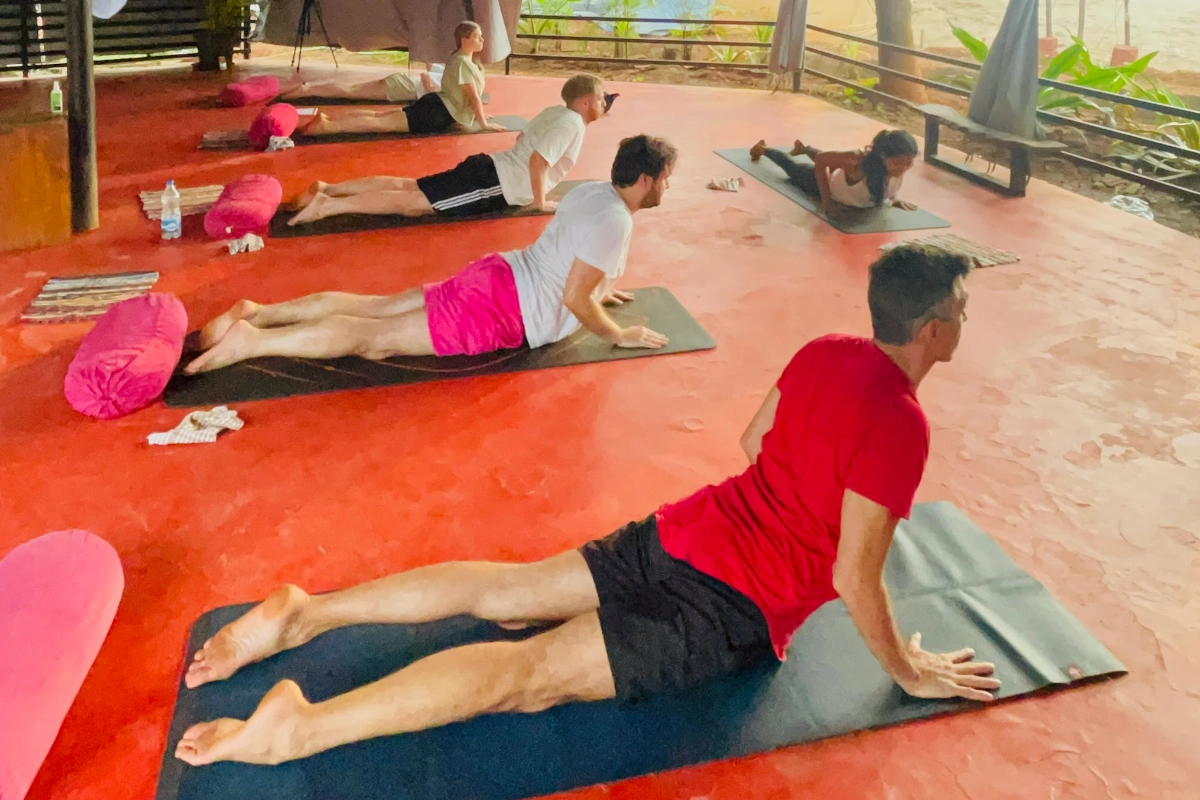 Come, breathe, and flow with us at Om Studio
Namaste and a warm welcome to our serene beachfront yoga studio in the heart of Goa. At Om Studio Agonda, we invite you to embark on a transformative journey of self-discovery, mindfulness, and holistic well-being amidst the breathtaking beauty of the ocean.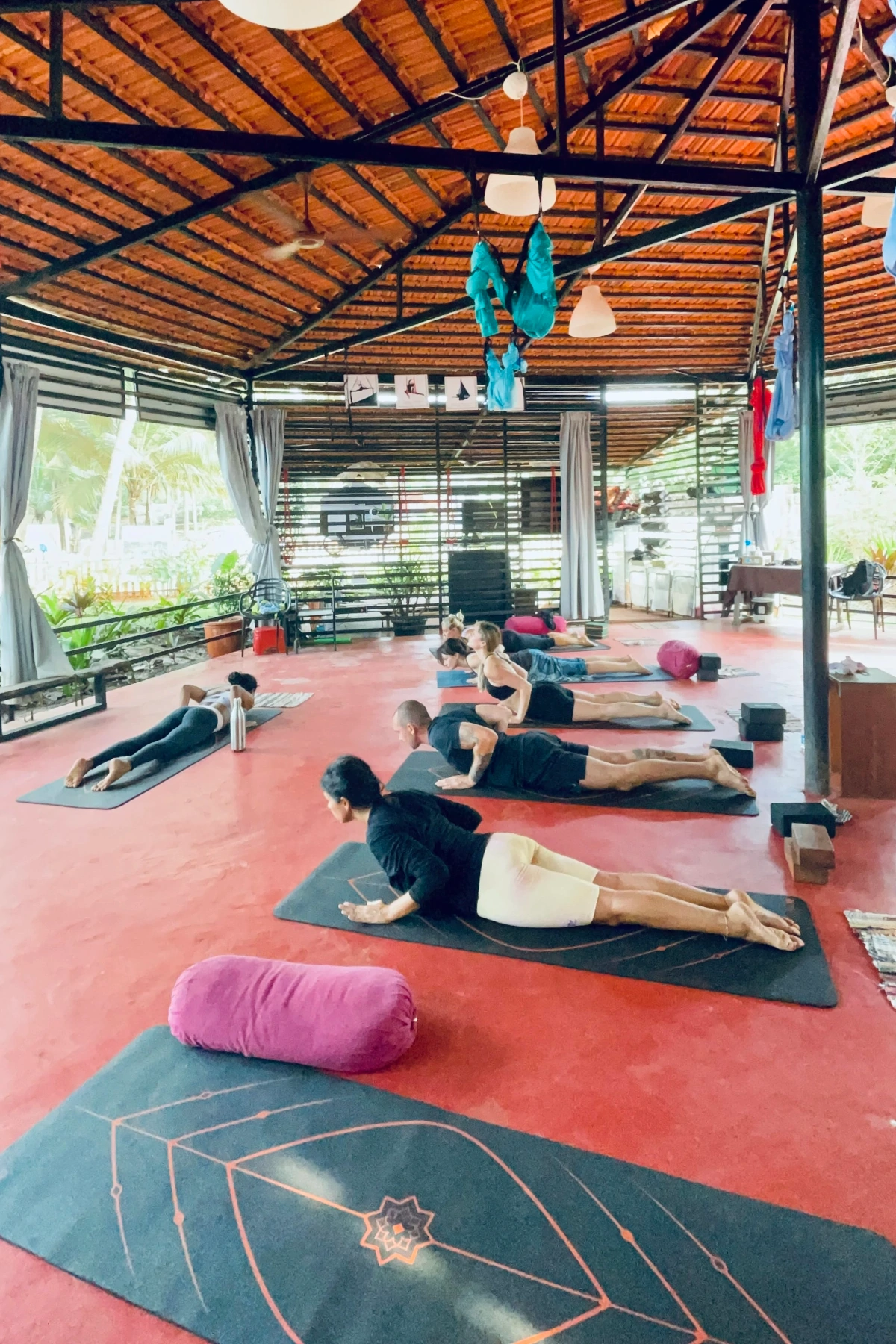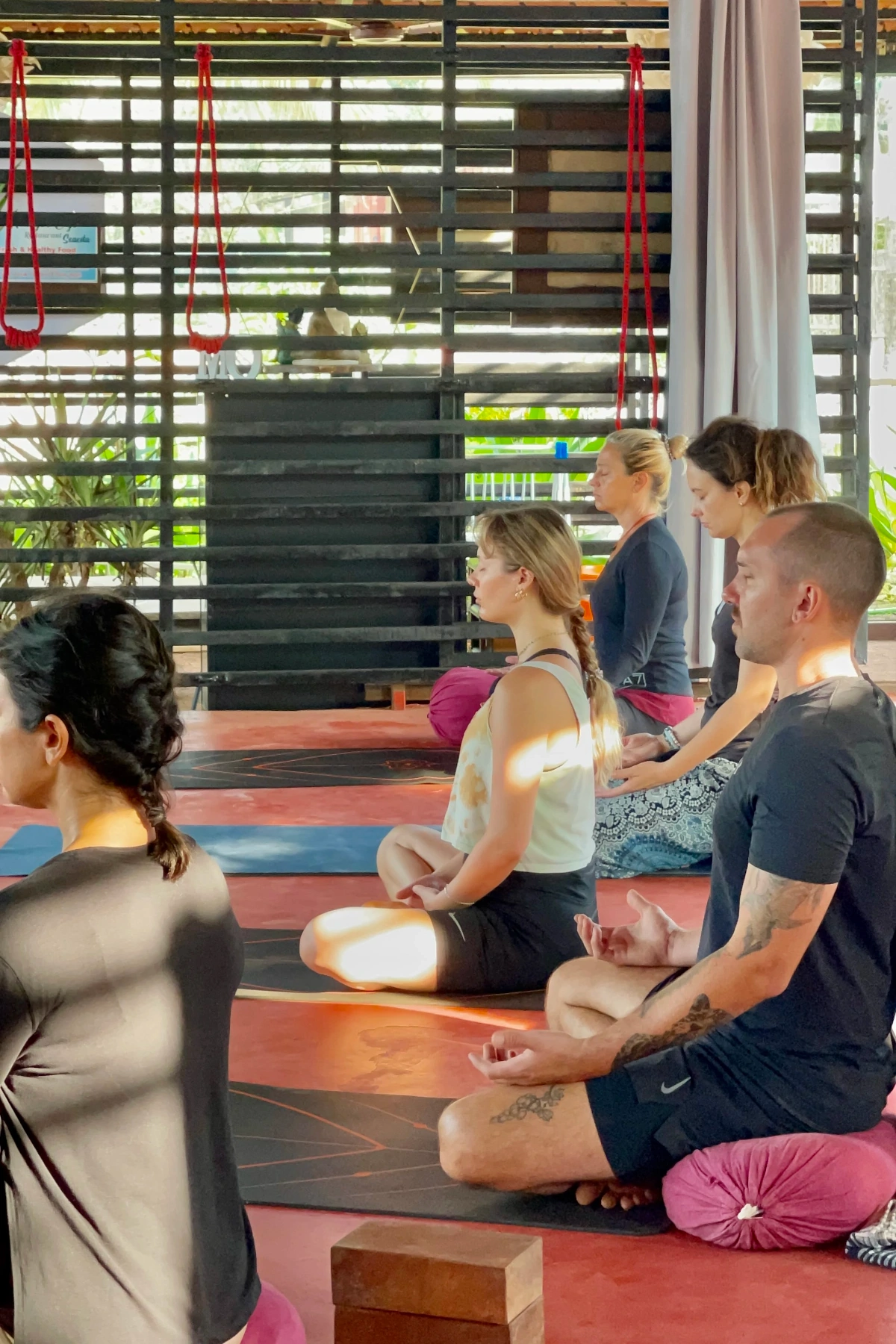 Immerse in the Magic of Beachfront Yoga
Diverse Yoga Classes for All Levels
Whether you're a seasoned yogi or a curious beginner, our experienced teachers offer a diverse range of yoga classes to suit every level and preference. From energizing Vinyasa flows to meditative Yin Yoga, each session is thoughtfully designed to nurture your mind, body, and spirit.
Holistic Well-Being
Beyond the physical postures, we believe in nurturing holistic well-being. Our classes integrate mindfulness practices, pranayama (breathwork), and meditation, allowing you to find tranquility and inner peace amidst the soothing sounds of the sea.
Experienced and Nurturing Teachers
Our dedicated teachers bring years of experience and passion for yoga. With personalized attention and guidance, they create a supportive and encouraging environment for your growth and progress on the mat.
A Vibrant Community
Join a vibrant community of like-minded individuals who share a common love for yoga and well-being. Embrace the sense of belonging and support as you embark on this transformative journey together.
Embrace Nature's Energy
Our beachfront setting allows you to experience the perfect union of yoga and nature. Feel the soft sand beneath your feet and the gentle ocean breeze as you connect with the elements during your practice. Our studio opens its doors to Goa's picturesque beaches, providing an unparalleled backdrop for your yoga journey.
A Safe Space for All
At Om Studio, we believe in inclusivity and accessibility. Our studio is a safe space for everyone, irrespective of age, background, or experience. We encourage you to honor your unique journey and embrace the beauty of diversity on the mat.
Step into a world where yoga and nature unite to awaken your inner radiance and serenity. Whether you seek strength, flexibility, balance, or peace, our beachfront yoga studio awaits to welcome you with open arms.
Join us today and experience the magic of yoga amidst the splendor of Agonda''s stunning beaches. Namaste!
Read more About us or about Accommodations recommendations.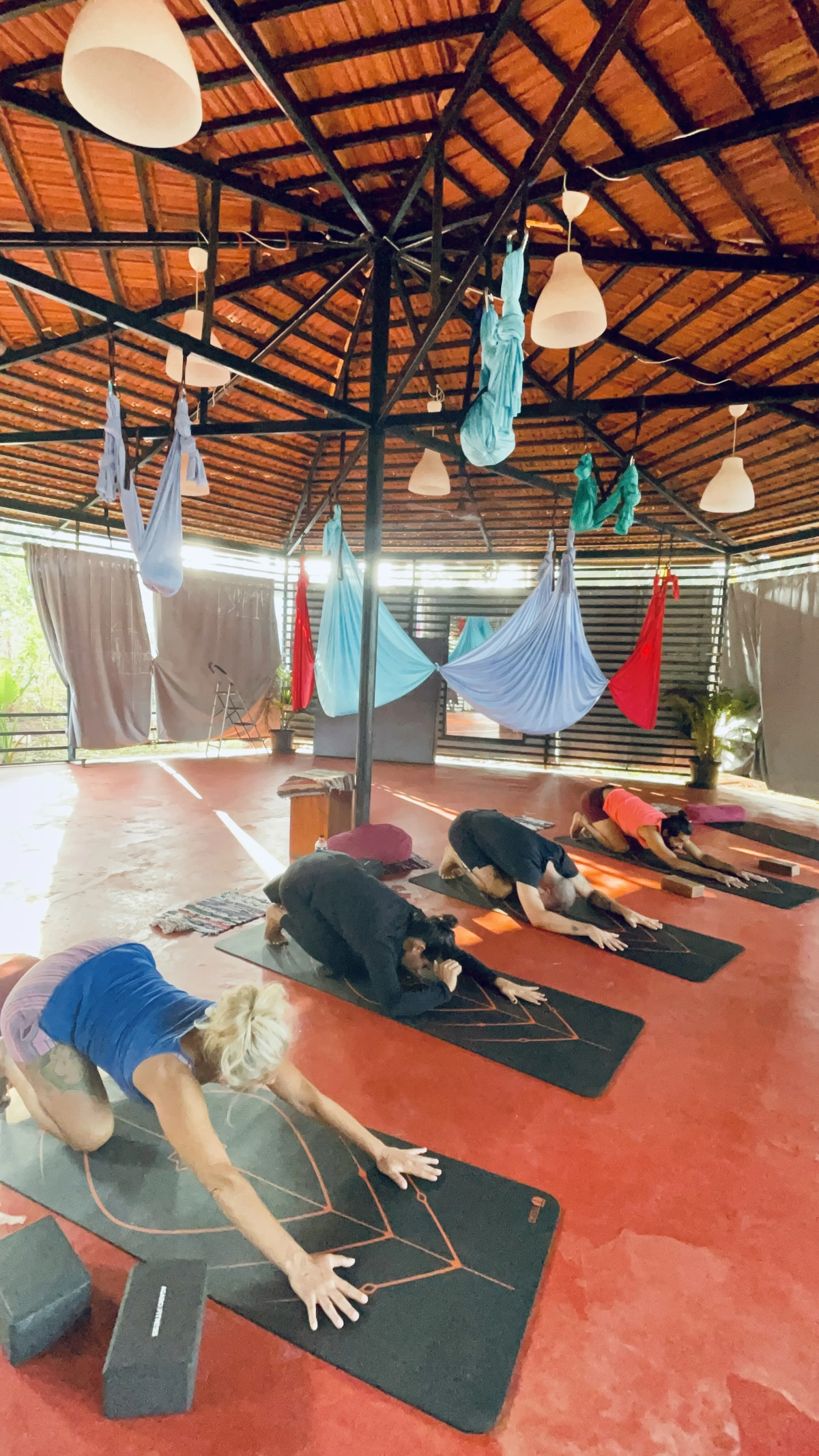 Lotus Dome- Beach Front Shala
Traditional Yoga Class: Duration – 90 Mins
FEES